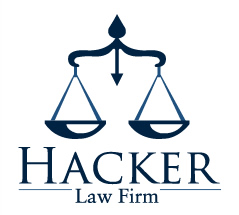 The Hacker Law Firm – Practice Areas
The Hacker Law Firm has a wealth of experience representing clients in a broad array of practice areas. Hacker Law Firm ensures every client receives exceptional counsel.
San Antonio Law Firm, Hacker Law Firm, provides legal counsel and representation for residents of San Antonio and communities throughout  Central and Southern Texas.
Bankruptcy FAQ

Bankruptcy & Security Clearance
Divorce
With compassion, understanding, and sensitivity, a San Antonio Family Law Attorney can help you along this very difficult process. Whether you face a contested, or uncontested divorce, the experienced attorney at Hacker Law Firm will be a strong advocate on your behalf, while protecting your interests.
Child Custody
In Texas, the primary consideration of the court in determining custody matters is the best interests of the child. At Hacker Law Firm, our San Antonio Family Law Attorney is a parent and he understand how important your children are to you. Hacker Law Firm is ready to aggressively represent you in child custody matters.
Property Division
Aside from child-custody issues, property division is often the most stressful part of a divorce. The division of property and other valuable assets during a divorce can be a complex matter. Whether you and your spouse are arguing over the division of multiple homes or a single piece of furniture, having an experienced San Antonio family law attorney on your side can help you ensure that your rights are protected.
Chapter 13 Bankruptcy
Generally, a Chapter 13 bankruptcy is a reorganization plan bankruptcy, or a legal way to pay back a portion or all of the debts that you owe. In Chapter 13 bankruptcy, you are usually able to keep your house and/or car. The most common reason for filing a Chapter 13 bankruptcy is to allow you to catch up on your house and/or car payments and stop a foreclosure or repossession. In a Chapter 13 bankruptcy, your secured debts, including the amount you are behind on your house, your mortgage payment(s) and the amount owed on your car, and a portion of your unsecured debts including credit cards and medical bills can be repaid over a 3 to 5 year time period sometimes at a reduced interest rate.
Chapter 7 Bankruptcy
Generally, a Chapter 7 bankruptcy is a liquidation bankruptcy or a legal way to wipe out your debts and start fresh. You will be able to wipe out most of your unsecured debts, such as credit cards, personal loans, repossessions, medical bills, etc. Most people who file Chapter 7 bankruptcy are able to keep their homes and cars as long as they are current and remain current on their payments on those items. However, there are income limitations on who may be able to file a Chapter 7 bankruptcy.
Chapter 11 Bankruptcy
Generally, a Chapter 11 bankruptcy is a form of bankruptcy that specific ally focuses upon reorganization. Although it is similar to chapter 13 bankruptcy, the primary difference is that there is an absence of limitations in regard to how much money can be owed by the debtor. Originally intended only for large corporations, it is now possible for individuals to file this form of bankruptcy as well. It does not matter if the business is a sole proprietorship or a corporation, as it can be used by either for reorganization purposes.
Motorcycle Accidents
You were injured in a motorcycle accident that wasn't your fault, so why are you having to fight for the compensation you need to cover your medical expenses and treatment?
Insurance adjusters don't always have your best interests in mind. They're focused on saving the insurance company money. That's why you need an experienced San Antonio motorcycle accident attorney to stand up for your rights.
At Hacker Law Firm, our clients know they can count on us to fight for them. Our San Antonio Law Firm won't be intimidated by the insurance company, and Hacker Law Firm won't back down. If aggressive representation is what's required for your claim to be taken seriously, Hacker Law Firm is here for you.
Business Representation
Paul Steven Hacker has extensive and varied experience in Corporate Securities and Transactions and Commercial Litigation. Mr. Hacker served as partner in the corporate, securities and transactional sections of two global law firms prior to founding Hacker Law Firm. Over his career he has represented businesses in connection with entity formation, debt and equity capitalization, venture capital and bank financings, debt restructurings and workouts, mergers and acquisitions, assets sales and sales of division and operating subsidiaries and other matters, including governmental and regulatory investigations and commercial litigation matters. Mr. Hacker has represented dozens of borrowers and lenders in both unsecured and secured lending transactions, including convertible debt financing transactions.